QUESTION: Vyv from Middlebury, IN asked, "I love the layered look but if you are not thin...this sometimes looks heavy and feels uncomfortable...."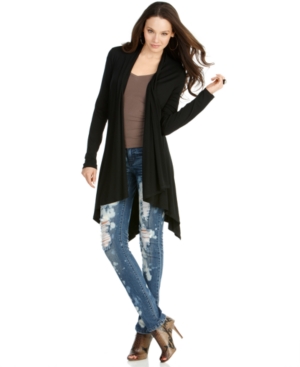 ANSWER: Getting the layers right is important when playing with this trend. Vyv, it sounds like maybe the cut of the things are you layering isn't working for you.
Be sure that first layer (the cami or tee) is form fitting. The second layer (maybe a sweater) is still fitted through the bodice. If you are wearing looser fitting layers, all that extra fabric isn't translating (visually) in a slimming way. Be sure to pick up the outer piece (again, the sweater) and look at the shape. Turn it around, and look at the shape. Is it a square? Does it look like an 'X'? The goal is the 'X' shape (or something with a nipped in waistline).

Of course, if you put something on and you feel uncomfortable or question it – the answer is no!